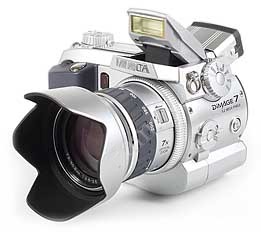 Weapons in the battle for hearts and minds.
In the expectation that tyranny will be opposed.
-------
The Pentagon realizes that it is images that sell the story, Aftergood says. The reason that there is a torture scandal is because of those photographs. There can be narratives of things that are much worse, but if they aren't accompanied by photos, they somehow don't register.
*taken from Mat Welchs
Reason article
-------
"Power corrupts. So does powerlessness." &nbsp &nbsp C.J.Richard
[book]
Ch 2: Effects of the Great Awakening